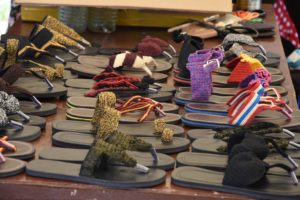 Although the government has tried to establish economic empowerment programs in the recent years, there is still an overwhelming number of unemployment which is mainly due to lack of entrepreneurial skills, and women are the most at risk for this
persisted issue. The economic struggle forces children to drop out of school, and girls are at more risk leading to early marriages and child labor in many places across the country.
We believe that by equipping people with entrepreneurial skills, they will be able to economically develop to support their families and the community. Because they are developing skills they need to run businesses and small projects.
Literacy, English language, project management and financial management skills are also given to help participants plan and execute their small enterprises in the communities they live.
As a result;
Participant's skills have increased exponentially
Participants' household income has increased by 30% thus, self-reliance and improved standards of living.
Increased productivity, food security and healthy living in the community.
Significant improvement in health, education and economic development skills thus self-sustainability
Participants have established their own saving scheme