We are bringing clean water to the needy communities.
Since 2006, the water and sanitation program has been one of our key focus areas. The vision of this programme is to ensure every individual in Bulega and the neighbouring communities has access to safe drinking water. We drill and maintain boreholes for local communities and schools.
Bhante Buddharakkhita discovered that more than 100 households had no access to clean and safe water. As a result, UBC undertook this project aiming to provide a sustainable clean water supply and to improve sanitation of local communities.
We hope you can join us in sharing clean water with people in need!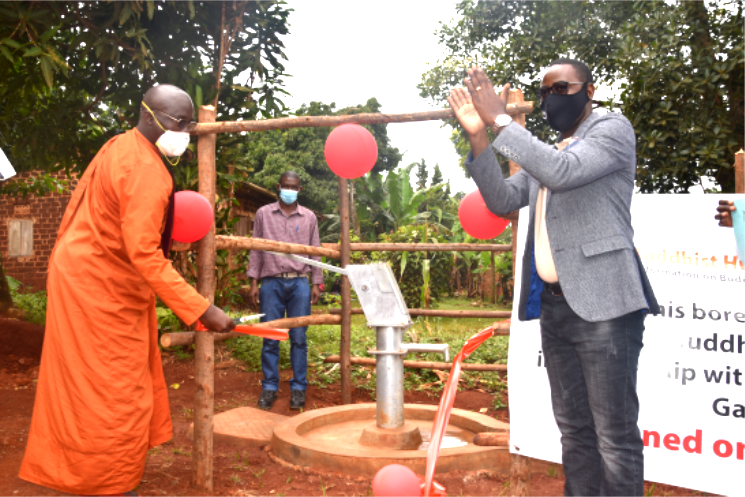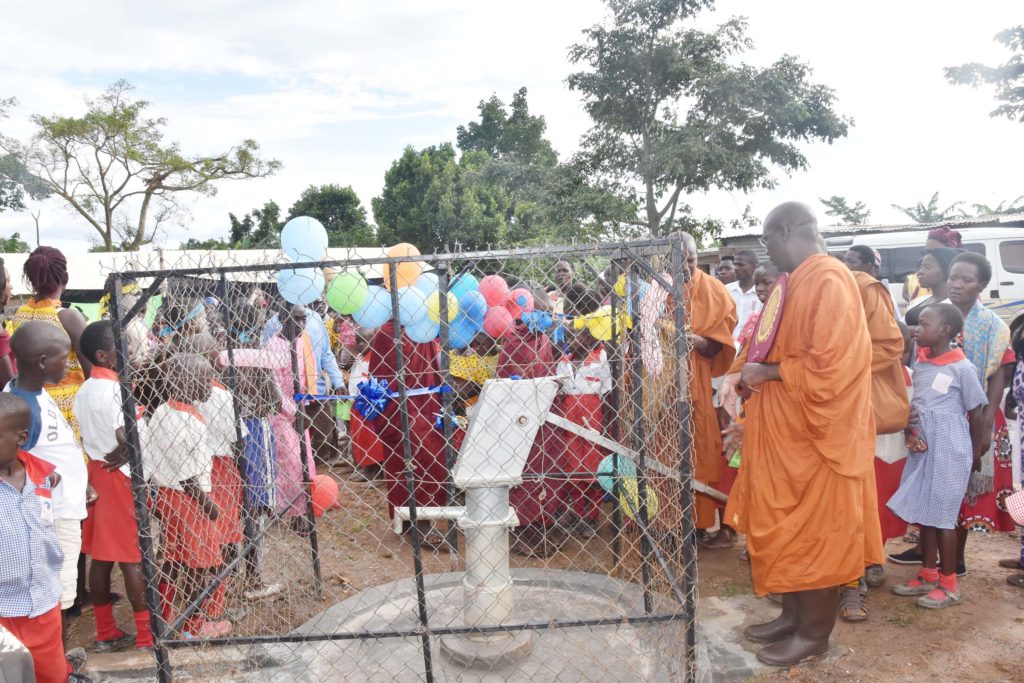 The Impact
When you donate to drill a borehole, you are creating a long-lasting impact of:
Sending children back to school
Enhancing economic development
Empowering women to get jobs and care for their families
Improving sanitation and hygiene in communities
You get merits when you generously donate towards a water cause
Let's Double the Impact

With your support, we are more than 6,500 people drink clean water from our boreholes every day.
Every dollar you give to water project really counts. On average, our water projects cost $4,000.