Bhante Attends Mitra Conference as Keynote Speaker in Australia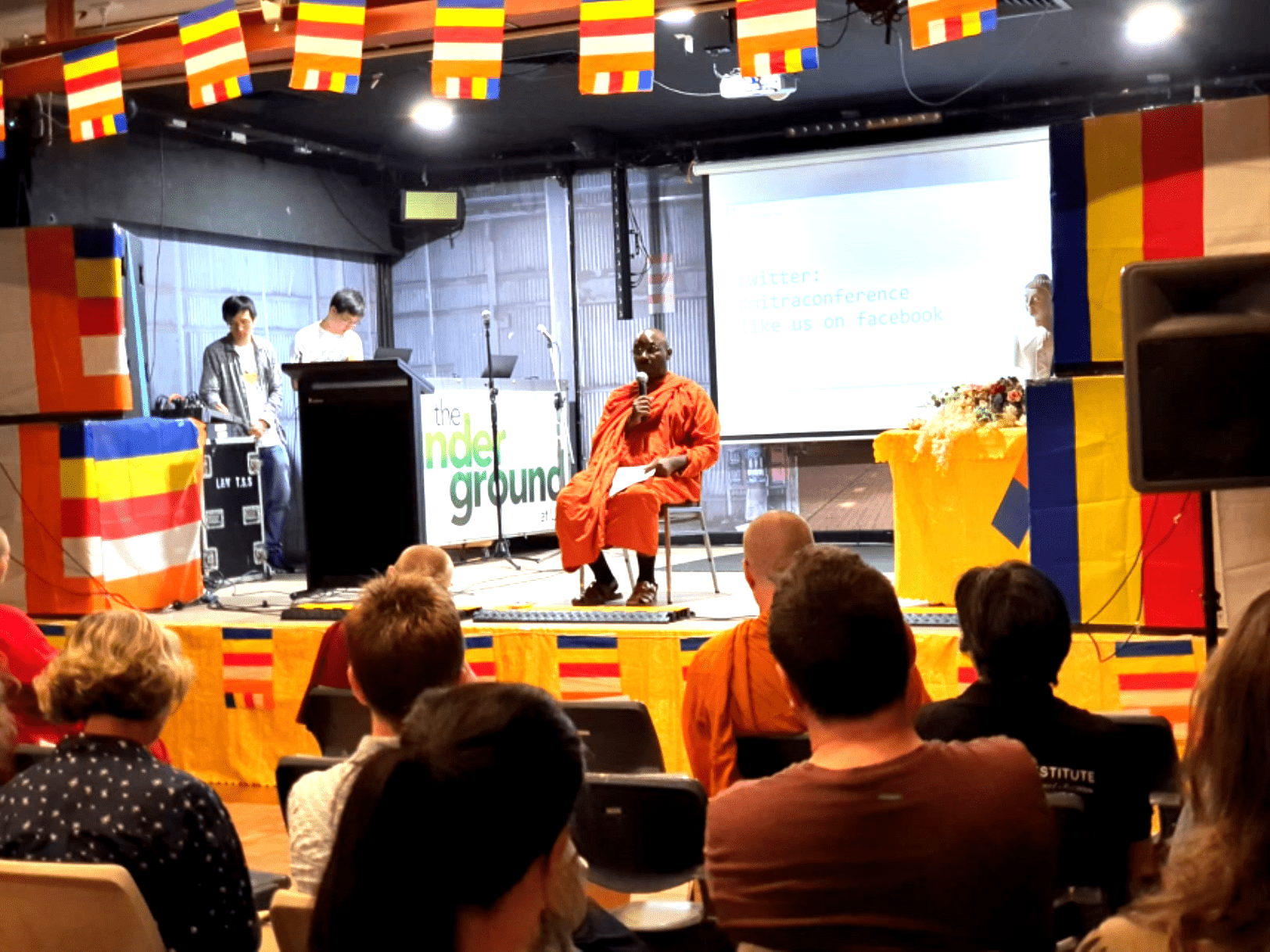 Bhante Buddharakkhita was invited to deliver a keynote speech at the Mitra Conference Buddhist Youth Network in Sydney, Australia. The conference was attended by Buddhist leaders from the three Buddhist traditions (Theravada, Mahayana and Vajrayana. The conference was held at The Underground on Level 3 of Building 1 – University of Technology, Sydney (UTS) Tower from November 30 – December 1, 2019.
Drawing from the Pāli canon, commentaries and other Buddhist literary works, Bhante's talk explored the Buddhist solutions to the causes of disharmony in the current world. He categorizes disharmony into political, socioeconomic, and religious disharmonies.
Also, Bhante made a stopover in Melbourne at the Buddhist Society of Victoria (BSV), where he met some of his old friends.