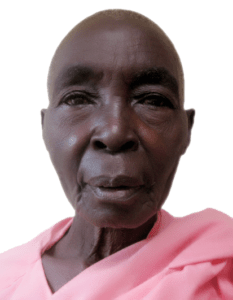 Ven. Dhammakami: Vice-President
Ven. Dhammakami (Nampiima Felister) is the mother of Bhante Buddharakkhita. She received her ordination from Ven. Bhante Buddharakkhita October 17, 2008. She is the first Theravada Buddhist nun in Uganda.
---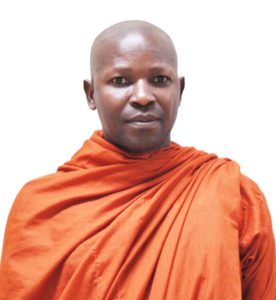 Ven. Sangharakkhita: Resident Monk

Ven. Sangharakkhita is a Ugandan monk under the guidance of the Most Ven. Bhikkhu Buddharakkhita.
It was in 2013 when he came in contact with Buddhism at the Uganda Buddhist Centre. He was further inspired by the Buddha's simple teachings of peace and began his interest in becoming a Buddhist monk. With the support of Bhante Buddharakkhita, Ven. Sangharakkhita traveled to Thailand and Sri Lanka for monastic training between 2014 and 2015.
In April 2017, Ven. Sangharakkhita was fully admitted into the Sangha community, receiving his higher ordination at the Uganda Buddhist Centre during the visit of the Most Ven. Dr. Ashin Nyanissara (Sitagu Sayadaw).