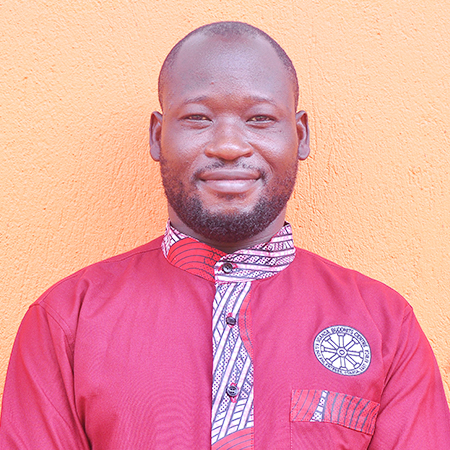 Contact Info
Email: bakakia@ugandabuddhistcenter.org
Phone: +256775019180
Andrew Bakaki
Media & Communications Officer
Educations
BA, Buddhist Leadership
MA, International Relations and Diplomacy
---
Andrew has since 2012 been with UBC when he came as a volunteer. He is a highly accomplished individual with a strong background in both Buddhist leadership and international relations. He holds a Bachelor's degree in Buddhist leadership and a Master's degree in International Relations and Diplomacy, showcasing his diverse range of skills and knowledge.
Currently, Bakaki plays a vital role in the media and communications team at the UBC. He ensures that the Center's messaging and communication efforts are effective and efficient in reaching the intended audience.
Additionally, Bakaki provides support to all programs and projects at the Uganda Buddhist Centre, further demonstrating his dedication to the organization's success. With his exceptional skills and expertise, Bakaki is a valuable asset to the team and contributes greatly to the center's growth and development.