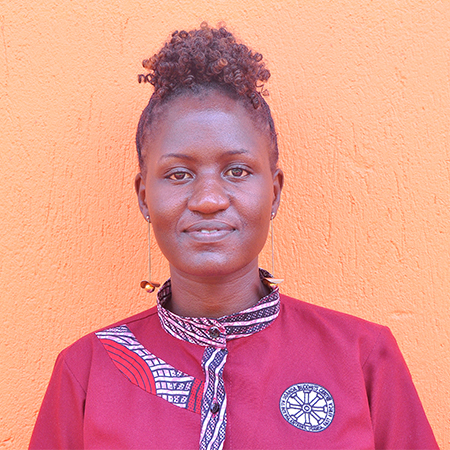 Contact Info
Email: nansubuga@ugandabuddhistcenter.org
Phone: +256775019180
Enid Nansubuga
Finance Officer
---
Enid Nansubuga come with a strong educational background in business statistics. She holds a Bachelor's degree in Business Statistics, showcasing her expertise in the field of data analysis and financial management.
As the Finance and Administration Officer at the Uganda Buddhist Centre, Nansubuga plays a vital role in managing the financial resources of the organization. She is responsible for ensuring that financial records are accurate and up-to-date, and that budgets are adhered to.
In addition to her financial duties, she also oversees the administrative functions of the center, ensuring that operations run smoothly and efficiently. Her exceptional attention to detail and analytical skills make her a valuable member of the team, and her commitment to the success of the Uganda Buddhist Centre is evident in all of her work.