Land for More Dhamma Activities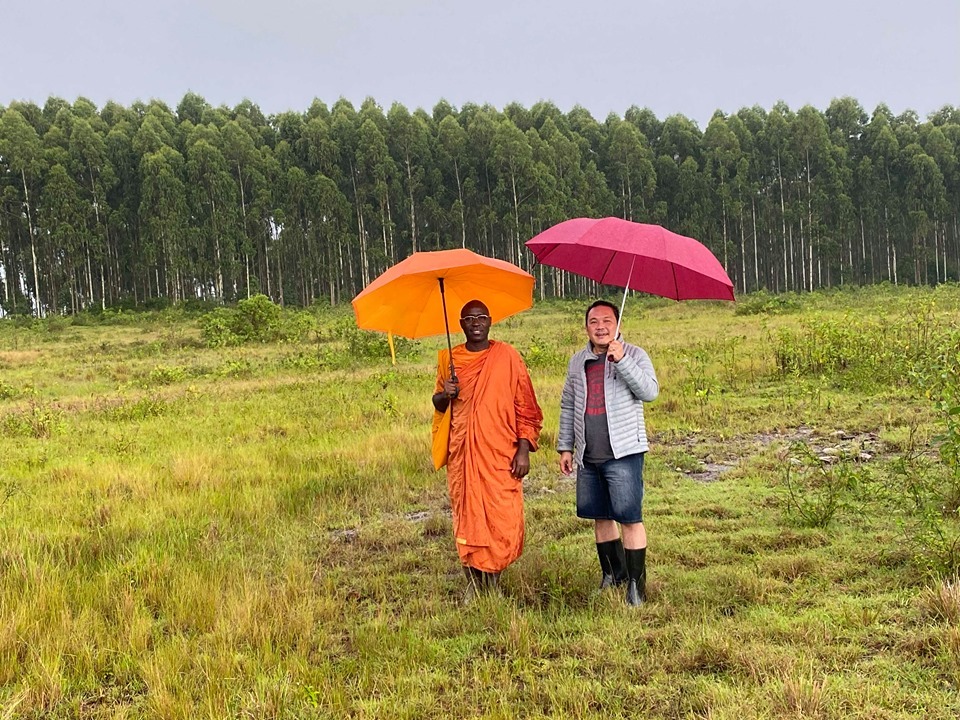 The Uganda Buddhist Centre is in process of finalising the purchase of one acre of land along the newly constructed Entebbe-Kampala Express Highway. There is a balance of USD 2,800 remaining for us to be able to finalise the purchase.
Luckily, Mr. Htin Win a Burmese devout based in the US visited the Uganda Buddhist Centre early December 2019 to see and support Bhante Buddharakkhita and his Dhamma activities in Uganda, Africa. It was during this period that this land was identified and a deposit was paid to the owner. Mr. Win offered to be the initial donor of this land. This land is planned for the construction of a stupa, Buddha statue to showcase Buddhism in Uganda with possibilities of future expansion with a hospital.
Mr. Win also donated other gifts to the Uganda Buddhist Centre, and food towards our Hunger Relief program and school bags.
As UBC, we express our eternal gratitude to Mr. Win for his generous support and visit.