Volunteers Uplifting UBC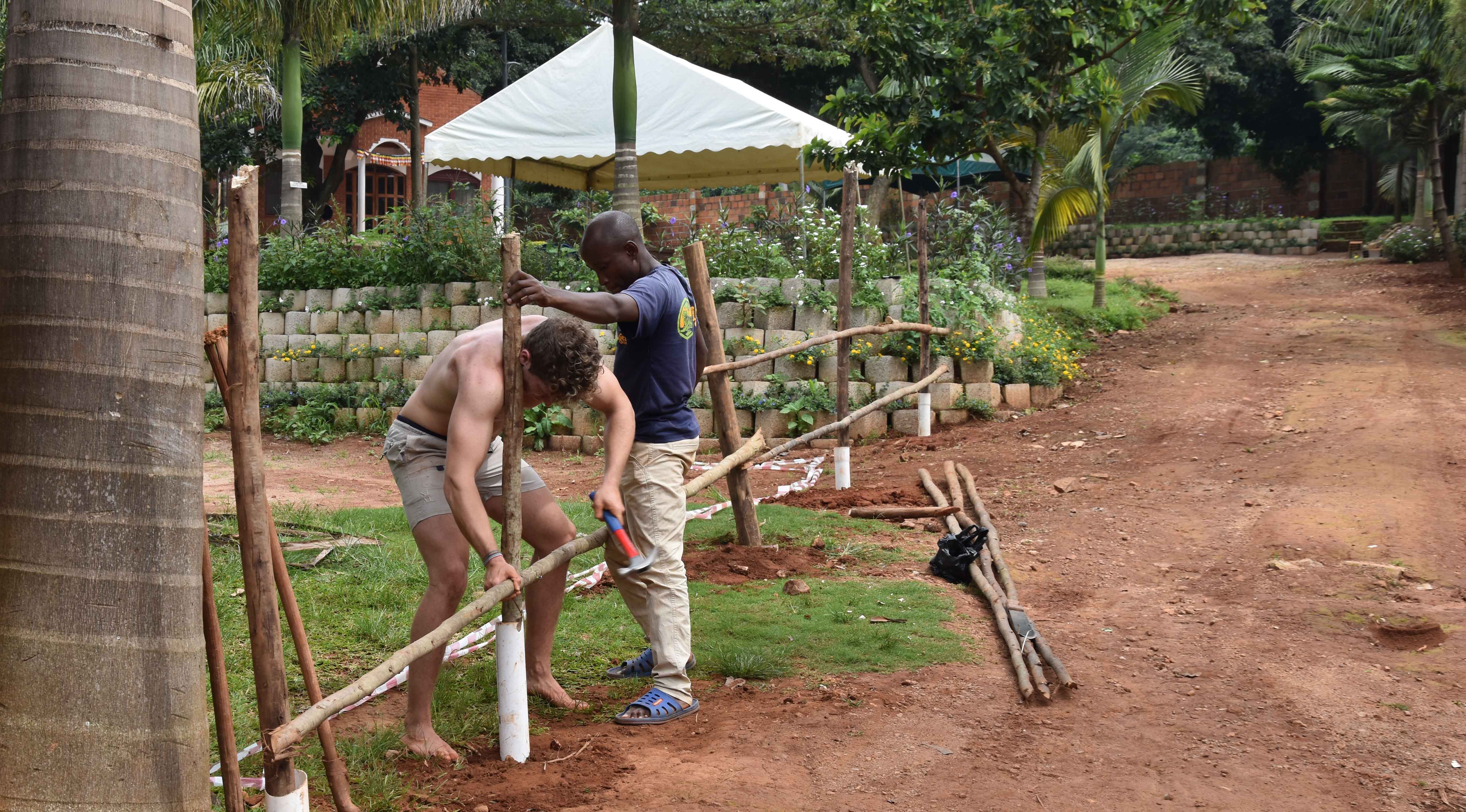 We take this opportunity to appreciate our current volunteers, Anya and Fernando who are contributing effort on behalf of UBC. The team is setting up a functional administrative system. We are reorganizing our kitchen and we figured out how to wax a kitchen floor. We are also consciously maintaining the temple grounds, working as a team as well as connecting with each other and Bulega community.
We hope the introduction of this system will allow the Uganda Buddhist Centre to streamline and realize the vision.
Prof. Anya is a Kenyan medical anthropologist with a lifetime experience in management, policy and systems design, editing, public relations, gardening and culinary expertise. She has been practicing Buddhism for the last 35 years. Anya is also helping provide health awareness and solutions among women from the immediate Bulega village. So far, the solutions provided have been useful.
Fernando is from Spain and keen on expanding his meditation experience. Previously he had attend a 10 day Vipassana meditation retreat in Spain and was inspired to continue. Fernando has set up barriers for the Centre, and he is handy in all the activities of daily living such as pruning hedges and cooking.