Gratitude to All Our Supporters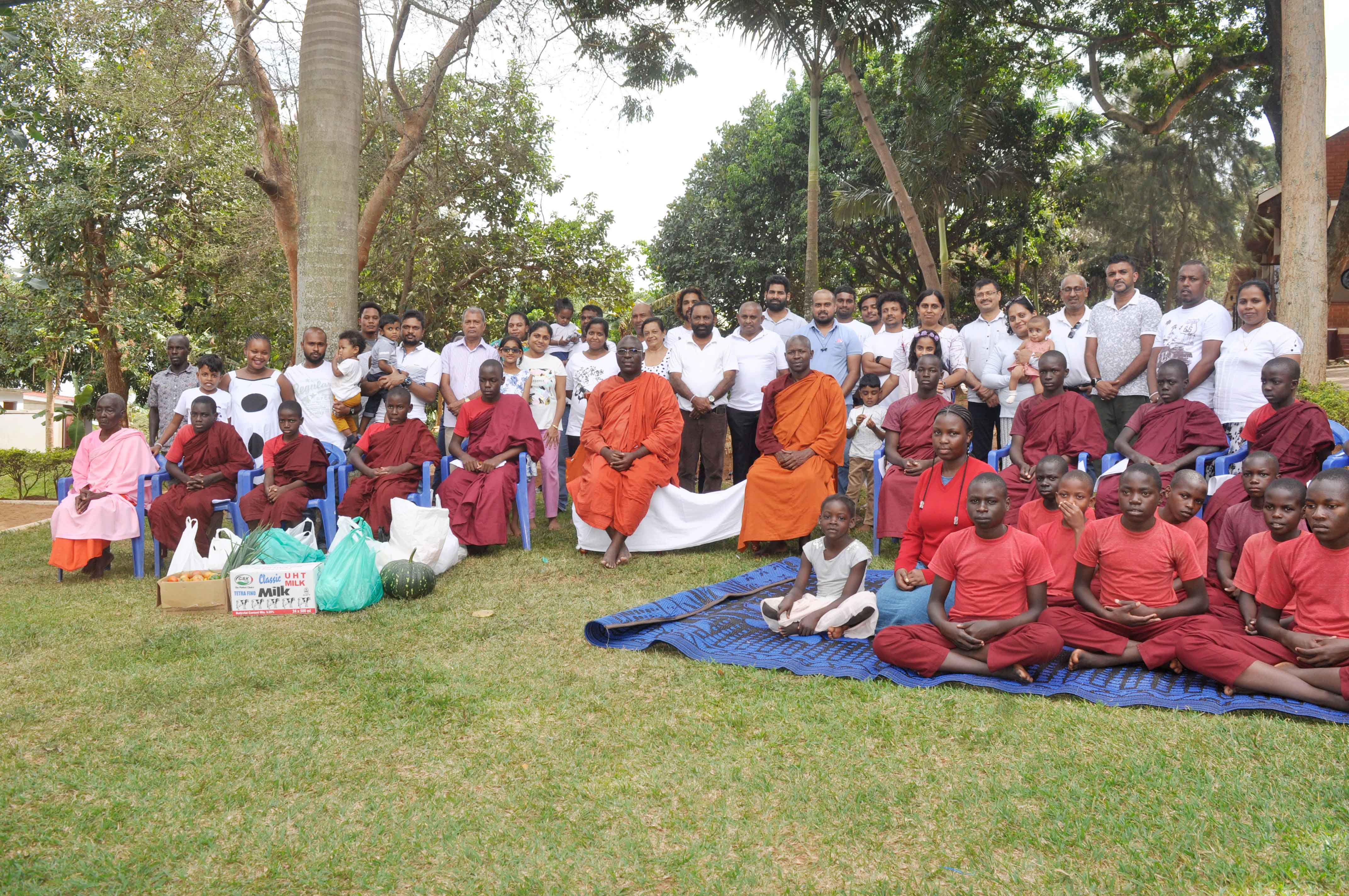 As we wind up the rains retreat (vassa) period, we extend our gratitude to all individuals and organisations who have supported us through this whole period. We specially thank the Sri Lankan community in Uganda led by Mr. Bandara, Gihan and his family, Kamal and family; the Vietnamese community in USA; Moe Moe and the Burmese community. Throughout the rains retreat period, you have o­ered all the requisites to the Mahasangha, which means you have given them long life, beauty, ahappiness and strength. Furthermore, we are eternally grateful to Malaysia Maha Karuna Buddhist Society for the Vassa dana requisites extended to us.
As well, we thank a Vietnamese group who volunteered to clean guest toilets during their visit earlier in the month. The gift of time is one of the most valuable gifts. We thank you for being generous with your time.
Additionally, Mr. Krishnar a Nepalese living in Kampala donated school items for children at both preschool and primary school; and finally, Ms. Sarah Namutebi, based in the UK who donated play materials for our children.
The seeds of giving and kindness have a way of growing. Our children are learning the art and we are inculcating the culture of sharing and selflessness. As it is often said in Africa, no one is too poor to give, and no one is too rich to receive. We are truly indebted to all of you. May you all be well, happy and peaceful!