His Majesty King Oyo Visits UBC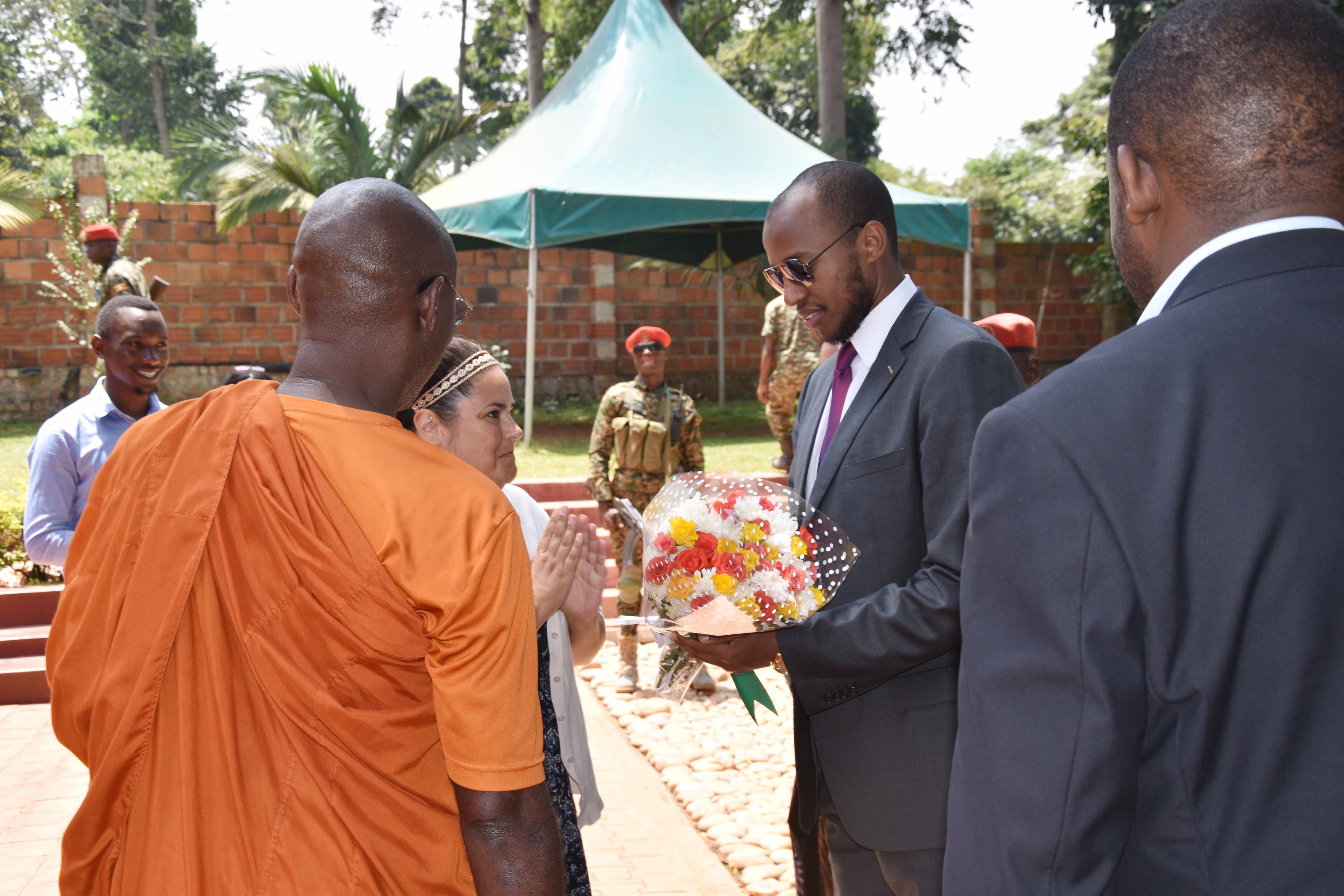 His Majesty, Oyo Kabamba Iguru of Tooro Kingdom, and H.R.H. Best Kemigisa, the Queen Mother, arrived at Uganda Buddhist Center in the afternoon of Friday August 31st.  The delegation was received by Bhante Buddharakkhita with flowers offered to the King by UBC volunteer Melissa Cates.  The delegation was led into the temple where Bhante welcomed the King, Queen Mother, Prime Minister, and the delegation.  He reminded the King of the speech he gave during his 2008 trip to the World Buddhist Summit in Japan.  The King's speech in Japan expressed his interest in Buddhism and pledged support to the growth of Buddhism, not only in Uganda but in Africa.
The Rt. Hon. Bernard Tungwaho, the Prime Minister spoke on behalf of the King and reiterated his commitment to the Buddhist community and to spreading peace throughout his Kingdom. The King and the Queen Mother were then presented with gifts from UBC and a blessing was given by Bhante Buddharakkhita and the resident monk. Following this, Bhante had a brief meeting with the delegation to discuss future collaboration with Tooro Kingdom.
Afterward, the King planted a tree next to the temple as a symbol of peace and commitment from Tooro Kingdom.  Before leaving UBC, the delegation also visited the location for the new Peace School and Compassion Orphanage. His Majesty King Oyo made the ground-breaking ceremony of the school and orphanage.