Uganda Buddhist Centre Kicks off its Building Project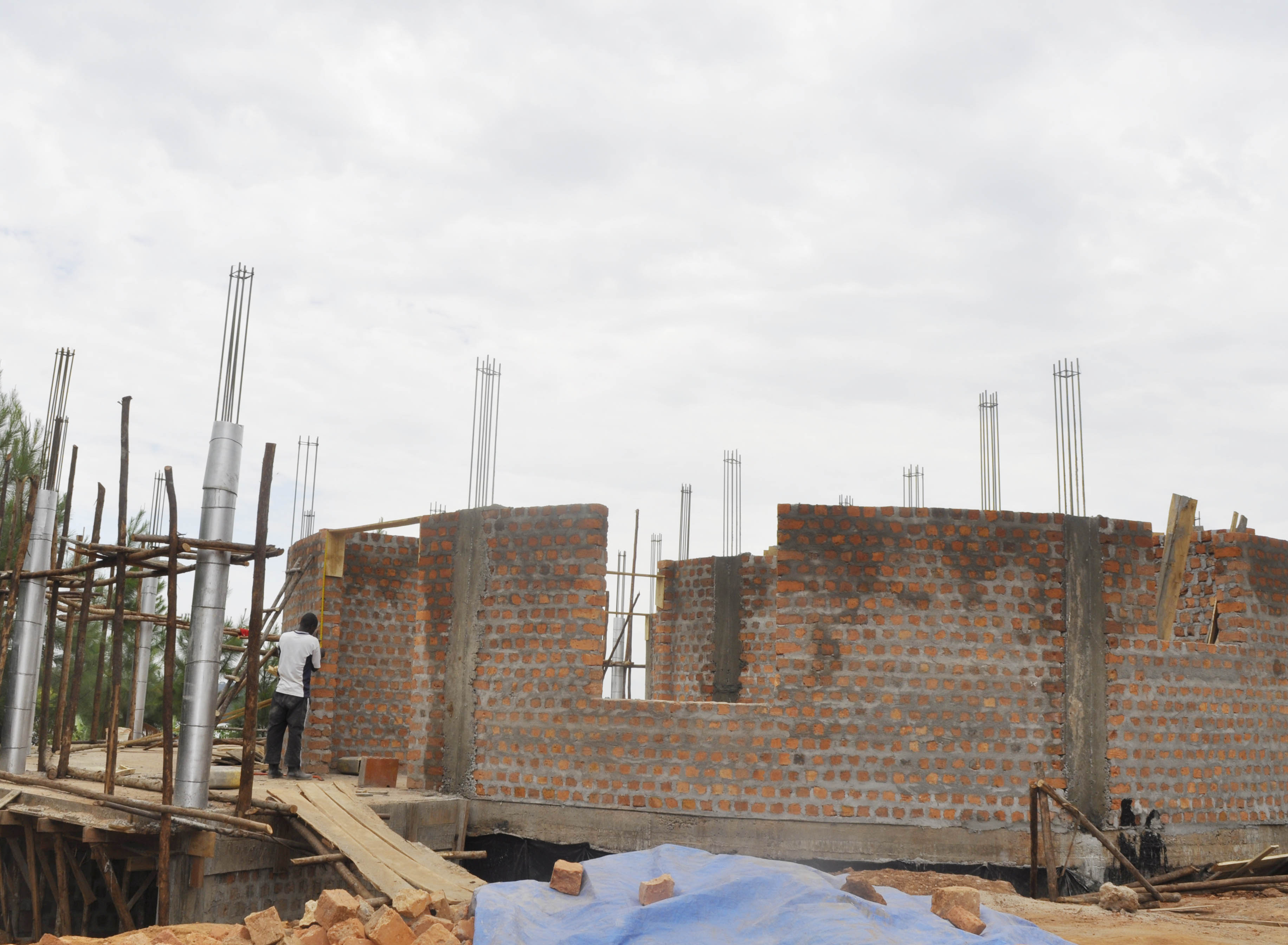 The Uganda Buddhist Centre has embarked on the Building Project. The project is to see that proper accommodation is built for both resident and visiting monks at the Temple.
In the past, we have had challenges with accommodation at the temple. This has always pushed us to resort to nearby hotels and resorts to house, especially our visiting monks.
The Uganda Buddhist Centre is set on about five (5) acres of land. Some portion of the land overlooks Lake Victoria. Located in a fast-developing village, the centre enjoys a tranquil surrounding that offer an inspiring environment for the practice of meditation.
One of the unique features of the Centre is it being the first and only Buddhist temple in Uganda founded by a monk of African descent. UBC supports and inspires the ordination of monks. Most of these are children from the neighbouring villages who come to learn and experience the Buddhist spiritual path. The monastic training is based on the early Buddhist teachings, thus welcoming all traditions that are inspired by this long-standing path. In the first years of establishment, Bhante Buddharakkhita built the main hall for meditation (Temple) and later between 2016 – 2018, he built Sima (Boundary) hall, and a few temporary rooms to house residents.
In 2017, as the community continues to grow, Bhante got a dream of building monks accommodation and Abbot's house, which would house at least 60 monks. It was early this year that all plans and drawings were finalised. A detailed development plan was developed by a team of dedicated volunteers and paid professionals.
In the first phase of this Building Project, the construction of Abbot's House has kicked off and the foundation and ground floor brickwork have already been laid out. It is scheduled to be completed in four months. The success of this project is attributed to the generous support of all our Dhamma friends and sisters around the world.
Stage 2 of the Building Project is to construct monks' accommodation. The building is planned to carry five floors and a grass-thatched roof terrace carrying 60 self-contained rooms, a kitchen and dining area. This project is divided into phases due to the limited funds available. The first phase of stage two is to build and furnish the ground floor and raise columns and third floor slab. This stage will cost US $ 482, 856.
We once again would like to invite and appeal to all of you for your continued support on this project. please send us a message at ugandabuddhistcentre@gmail.com.