Uganda Buddhist Centre Receives a Gift of Land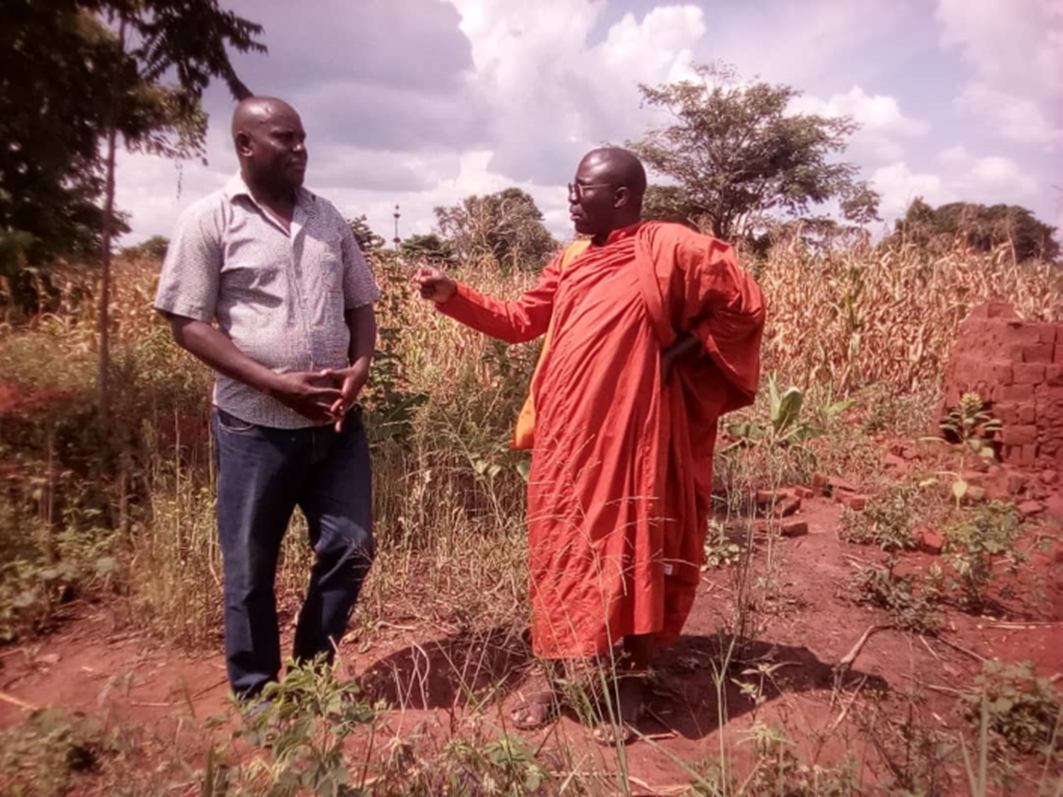 The Uganda Buddhist Centre has received a gift of two (2) acres of land in Buyende district. The Land was donated by Mr. Robert Ziribasanga the Governor of Buyende district. He is also one of the volunteer Board Members at the Uganda Buddhist Centre since 2012. He said in a memorandum he signed that "I am donating this land as part of my contribution to the growth and expansion of Buddhism in Uganda."
The land donation was a result of Bhante's visit to the Governor home. Two days Bhante's visit, the governor also came to the Temple to officially handover the land in a memorandum he signed to Bhante Buddharakkhita.
Bhante also blessed Mr. Ziribasanga as prepares for the LC 5 Chairperson seat of Buyende District.
Buyende is one of the youngest districts situated in the Eastern part of Uganda and Jinja northwards. It is surrounded by Lake Kyoga, and it is typically depending on agriculture and fishing for their livelihood. There are about 345,000 residents.
A temple and other developmental activities are planned on this land. We would like to invite you to join us in expanding our horizons, so that Dhamma can reach out many people.