Geoffrey Dies at 31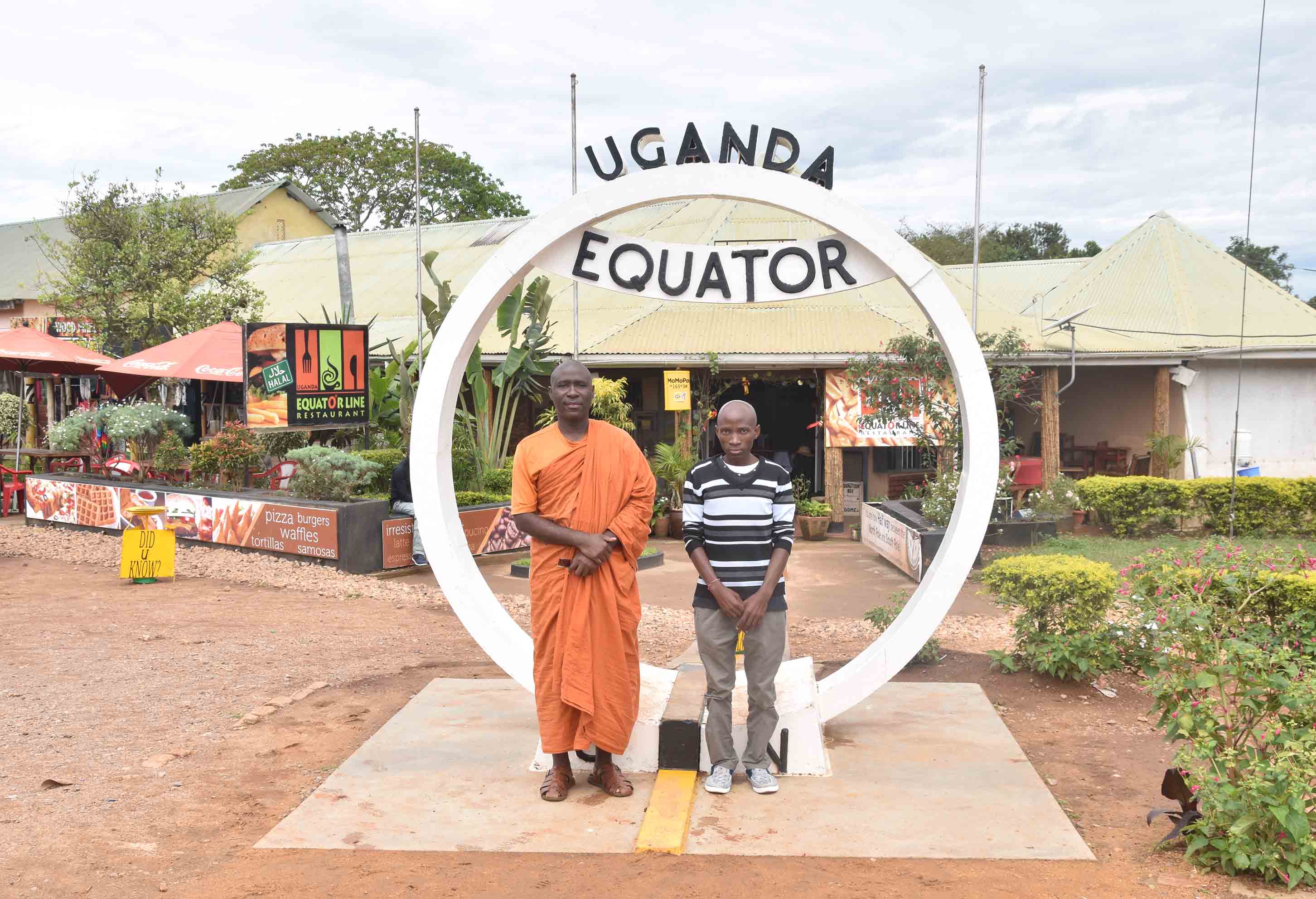 For those who have been at Uganda Buddhist Centre between 2007 and 2019, you probably have met Geoffrey. He was short, bold-headed and a gap between his teeth. He was very humble, joyful and hardworking. He could speak a few words in English language. I am sure you can now recognize Geoffrey.
Since 2007, Geoffrey has been Bhante Buddharakkhita's caretaker. He would give Bhante hot water in a bucket to shower; he cleaned the temple and took care of the whole facility. He was so dedicated, so loyal and a humble servant of the Dhamma. He would do any work you assign him.
In late September this year, Geoffrey was diagnosed with what the doctor called "Clinical malaria". He was put on a treatment for about a week. Geoffrey gradually started regaining his energy for the next two days. However, he kept carping that he has difficult with breathing, his energy also drastically deteriorated. We took him back to the hospital where he was admitted for 3days and properly treated.
On the following day, Geoffrey requested Bhante for a leave so that he could go
visit his family in Lyantonde, his home village. Bhante himself together with his assistant escorted Geoffrey to his home village since it was also the first time for Bhante to visit Geoffrey's home. Alas, after two days, we received a call from Geoffrey's brother that Geoffrey is readmitted in Lyantonde referral hospital. When his health improved, he requested Bhante to go see him, so that he can show Bhante his family and son.
It was on October 9th (which is also Uganda's independence), when Bhante arrived in Lyantode, where Geoffrey was still being held for treatment. In fact, when Bhante arrived, Geoffrey could walk and with no any difficult, spoke to Bhante. He showed him some of his family members, and requested one of his brothers to go show Bhante his son.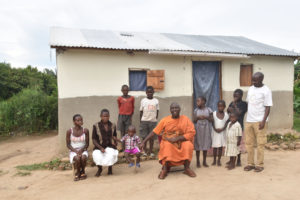 Little did we know, Geoffrey was saying bye to Bhante. Bhante returned from Lyantonde at around 9pm. At 12:20am, we received a phone call that Geoffrey has succumbed to Anaemia. It was very shocking and sad news. There is nothing we could do, after all, life is very uncertain.
As a team from the Uganda Buddhist Centre, and friends to the late Geoffrey, we are eternally grateful to Bhante Buddharakkhita for supporting Geoffrey from the time he came to the Uganda Buddhist Centre till the time that he passed to stillness. We are forever grateful for Geoffrey's work at UBC and for his joy that he shared with us. May he attain final liberation!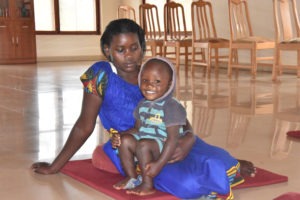 Further to mention, Geoffrey left a son (Agaba Junior) of 1 year and 9 months. Prior to his death, Geoffrey had requested Bhante to take care of his child. The child is now absorbed to the Compassion Orphanage Program, and so far he has received support from Dolores Watson, Dawn Perryman who met Geoffrey last August.
Reactions Geoffrey's death
I lived with Geoffrey only for a period of 2 months & some days before he passed away but he was a darling to everyone very kind, generous, hardworking, caring and welcoming regardless where you come from, basically words enough can't describe him.

Whenever I see his son, I see Geoffrey and as UBC we shall always remember Geoffrey for his endless efforts towards supporting and disseminating Dhamma activities particularly in Uganda. 

Nansubuga Enid

---

Long gone friend!

I am glad our lives crossed paths but little did I know that it was just a junction.

Surely! Life is uncertain and death is certain. However, it gives me great joy that you found your purpose and that you gave your whole heart serving towards a noble cause. I remain humbled by the light and joy that you shared amongst the people at the Uganda Buddist Centre.

Andrew Mukomazi

---

Words fail me. But you were beyond a friend to me. Your jokes, laughter, kindness, love and joy you shared  with me still reverberate in my mind. What are they anyway—Thoughts streaming through the mind.

In the teachings of the Buddha, where you have been a humble servant and practitioner, all of us will eventually pass away. It is a natural process of birth, aging and death (life is of the nature of change).
May your merits that you have accumulated throughout your life be the gateway for your final liberation!

Andrew Bakaki