Thai Ambassador H.E Cherdkriat Visits UBC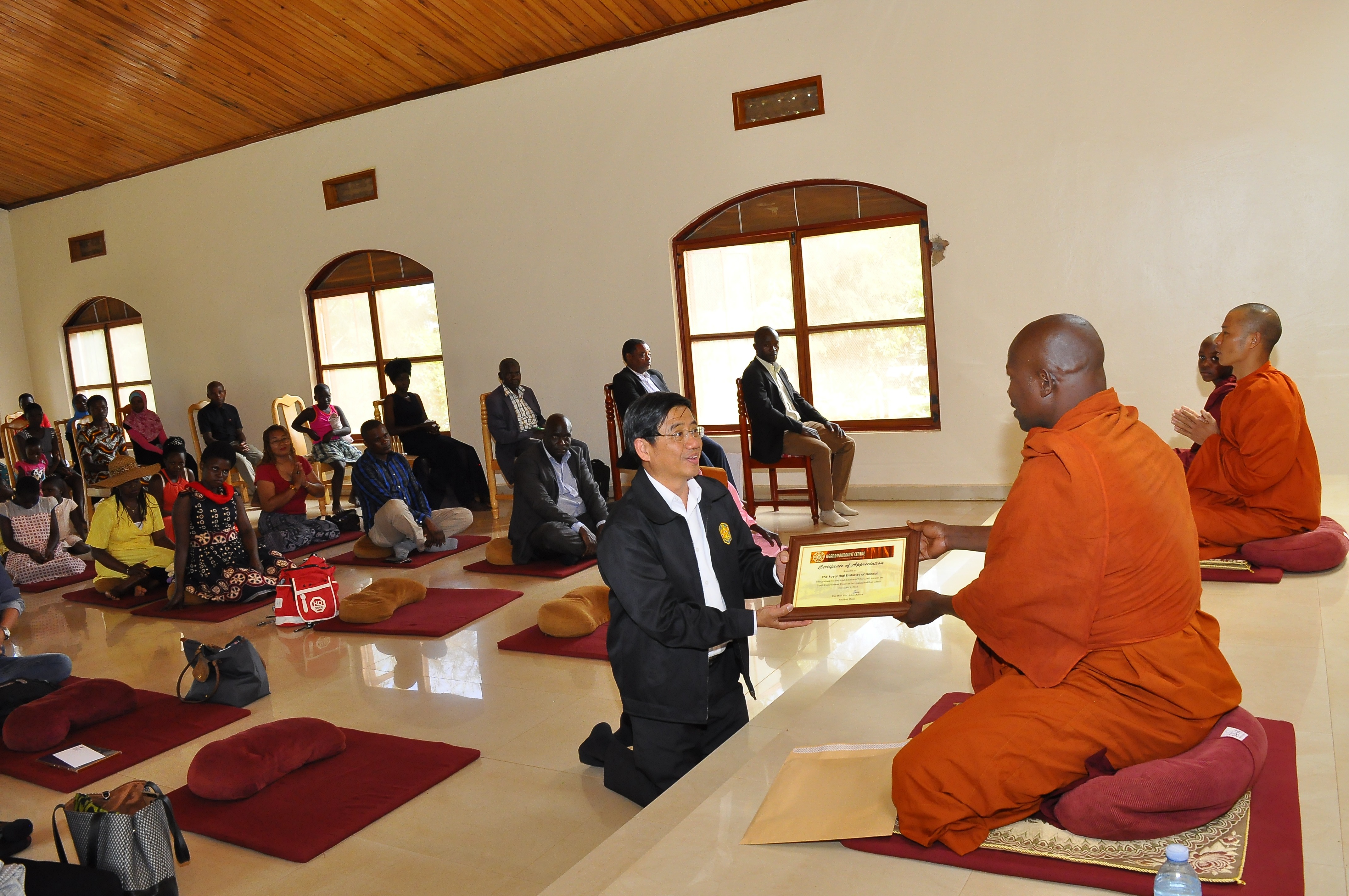 The Thai Ambassador to Kenya H.E Cherdkriat together with a team from the Royal Thai Consulate in Kampala visited UBC on December 6, 2018. The visit is part of their annual program to support the propagation of Buddhism and strengthening of Thai community in Uganda.
This visit also included a group of Thai traditional musicians who performed Thai traditional music to children and the local people.
The day's activities included taking five precepts, chanting, Dhamma talk on Metta (loving-kindness) and practice of metta meditation delivered by the resident monks; presentation on the progress of the Women Empowerment project (WEP). The ambassador was offered a certificate of appreciation for their support and the women empowerment group also offered sweaters (as part of their products) to express their gratitude to the embassy. It should be noted that the Royal Thai Embassy of Nairobi is the exclusive sponsor of the Women Empowerment Project and Youths Empowerment Project at the Uganda Buddhist Centre.
In his short speech, the ambassador expressed his humility to UBC's efforts of impacting communities and assured continued support to the temple.