Bhante Spends Time Teaching Novice monks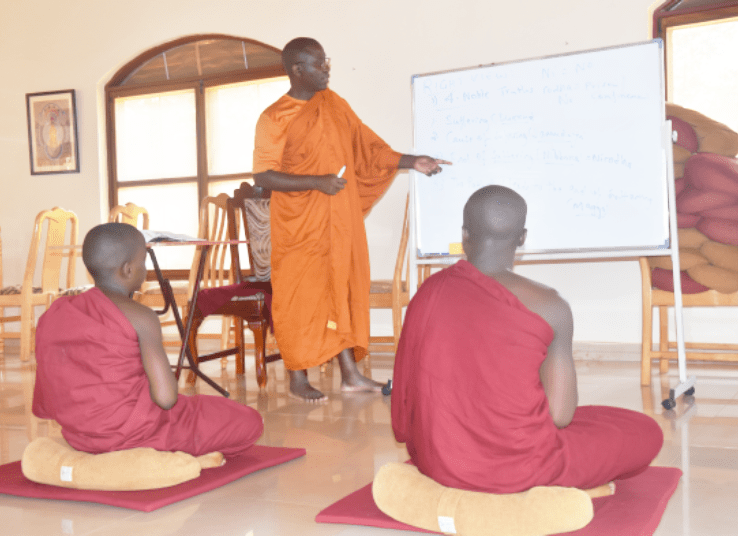 Following Buddha's missionary injunction, Bhante Buddharakkhita spends most of his time teaching worldwide. However, during COVID-19 lockdown, Bhante is now spending more time teaching the two novice monks in Uganda.
When COVID-19 embarked on its world tour, Bhante decided to return back to Uganda from USA On march 17. By this time, he was co-teaching a one-month meditation retreat at Spirit Rock Meditation Center in Woodacre, San Francisco, California.
According to Chinese language, every crisis carries with both a challenge and an opportunity to meet it. It is an opportunity for novices here at the temple to learn from Bhante Buddharakkhita. He presents the Dhamma the way Buddha proclaimed 2,600 years ago in its original and pure form.
Moreover, he gives the Dhamma an African flavour to address the needs of African people in modern times. Bhante's concern for suffering and the simple prescriptions for healing are a source of strength for every individual lost in stress and problems of our everyday life.