Feeding Children Today and Tomorrow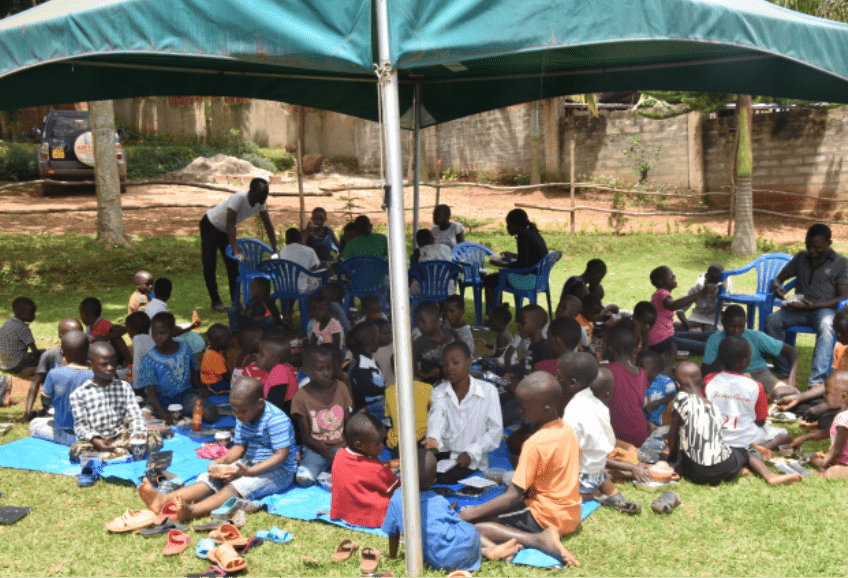 Many children in Africa still sleep hungry and suffer malnutrition despite the golden opportunities surrounding them. Our goal here is to provide holistic, Buddhist-centered care for orphaned and impoverished children by providing them nutritious food and enabling them create sustainable food solutions.
As part of our Hunger Relief Program, we provide food monthly to children from Bulega village as we slowly build sustainable solutions for food security for communities. On November 3rd, the Sri Lankan community led by Mr. Nilanga purchased and served food to 100 children, while on November 17th, Ms. Moe Moe served food and clothes at the temple, thus meeting the immediate needs of the hungry children.
As we move forward, we are soliciting for donations so that we can purchase large quantities of food. Our current focus is to provide food packs to especially orphaned children living along the landing sites in Bulega village. Furthermore, our long-term strategy is that each of these children will be able to produce the food they need so that they no longer rely on us. This is why much of our efforts goes into developing sustainable food solutions for communities.
We would like to thank those who have generously contributed to this program including Moe Moe and her friends, Nilanga, Kamal, the Sri Lankan community in Uganda, and many.
We appeal to everyone to take part in our efforts to eliminate hunger, poverty and the quality of life for children in the different communities.
Please contact us at Ugandabuddhistcentre@gmail.com to see how you can use your resources to be part of this growing effort.